About Me
The HC Wellness Center offers both traditional and alternative therapies to assist clients in achieving optimal health, wellness and balance. Featuring as its principle service Colon Hydrotherapy, formerly seen only at fine spas and destination resorts, HC Wellness Center & Spa is one of the first to offer this valuable wellness service to the Charlotte Metropolitan and surrounding areas. HC Wellness Center & Spa is a premier North Carolina spa providing the most luxurious, and beneficial wellness and beauty services available to the Charlotte Metropolitan and surrounding areas. Established in 2004 with the vision of combining traditional spa treatments, that promote relaxation and well being, with the most advanced skin, body and wellness services. The HC Spa supplies a moment of luxury for your body, mind and spirit. Here nature and science meet harmoniously as the finest massage, skin care and spa treatments await you.
View my complete profile
Thursday, February 23, 2017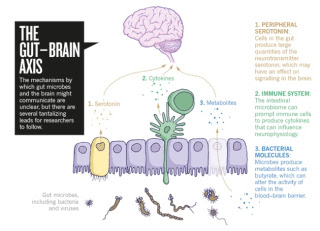 When working with clients who are victims of emotional imbalances that include, but are limited to, anxiety, panic, and depression, we work together to help them balance Wholistically: body, mind and spirit.
Science has demonstrated the importance of cultivating a healthy intestinal ecology known as the – microbiota – those health-enhancing microorganisms in our
digestive health - critical inhabitants to achieve wellness.
Research has now validated that the bacteria in your gut can directly affect your behavior, emotions and everything from the ability to lose excess weight to our immune responses. This might be surprising for many, however it's a critical, and often overlooked factor in treating anxiety. Healing and restoring balance to one's digestive tract, ideally with the help of a nutritionally-aware health professional like a certified practitioner, can make a huge difference in alleviating symptoms and overcoming imbalances...
Your digestive tract can be damaged by chronic stress, medication use (prescription and over-the-counter), exposure to foods that aren't "real" food and have been chemically-altered, toxic environmental exposure, toxic dental products/restorations, etc., to name a few. In addition to the biological factors, other factors such as being in an unhealthy relationship, suffering from low self-esteem, struggling with panic attacks over needless worry about little things, all affect your intestinal ecology and therefore manifest throughout your body and mind.
No matter what the underlying issues of your anxiety, panic attacks or depression, experiencing it leaves you feeling isolated, down-right scared and mentally exhausted. When it comes to treating emotional distress, utilizing multiple agents of change is the most beneficial way to experience relief. For example, when treating anxiety, it's extremely beneficial not only to receive therapy, but also to change your diet, exercise, use positive patterns of self-talk, self-discipline for self-care, introduction of relaxation techniques, and unconditionally understanding that
we are what we eat
!